Want to keep your construction site or apartment complex warm against that winter chill? One look at the Wayne Combustion Systems. Look no further than Wayne Combustion brought to you by PartsAPS. If you are searching for Wayne Conversion Burners, Wayne Combustion Burner Parts, Oil Burners, check out our full of content on this webpage related to Wayne Combustion Burners and Controls.
Wayne Combustion is a premium manufacturer of oil-fired burners and power gas burners for commercial & residential applications. It was founded in 1928 as Wayne Home Equipment. This company has enjoyed around 90 years of success around the world in various markets. It is owned by Scott Fetzer Co. – a Berkshire Hathaway Company. Wayne Combustion Systems manufactures oil burners from 0.5 GPH to 13 GPH, gas power burners from 10,000 Btu/hr to 2,300,000 Btu/hr. It also offers oil primary controls, modulation control systems as well as gas trains. This company manufactures its products and test-fires of every burner before it ships.
PartsAPS is the largest online shopping store by supplying all products from famous manufacturers and have a number of customers worldwide. We have everything that your business needs. Over the years, we have expanded our selection of commercial equipment and wholesale supplies. Our focus is your convenience. Order online for Wayne Combustion Oil Burners, Ignition Control, Wayne Combustion Burner Parts.
Need to power your project with the best oil burners in the industry? Wayne Oil Burners are ideal for various varieties of commercial applications including asphait trucks, pressure washers, residential & commercial heating and portable heaters. These burners are available from 0.5 GPH to 13 GPH and have a feature of no-drip nozzle adapter for drip-free operation, interlocking multiple air adjustment bands for positive air control and adjustable flange.
Wayne Combustion System's line of power gas burners covers a wide variety of applications that are from highly customized foodservice parts to stock residential HVAC conversions. All Wayne Combustion Burners are backed by a wealth of combustion engineering knowledge. These firing burners available ranges are from 20,000 Btu/h to 2,300,000 Btu/h and with an infinite number of application-specific options to design the same perfect burner system for your residential application.
Ignition Control Wayne Combustion - Beyond the scope of burners, the Wayne Combustion provides patented iHeat modulation control and an oil primary control. You can use these Wayne Combustion Controls for a variety of OEM and field applications. Ignition Controls are available as a part of Wayne Burner Specification.
Wayne Combustion Oil Fired and Power Gas Burners are manufactured for long-lasting and reliable performance. If you are in the market field for commercial or residential gas burners and ignition controls, take Wayne Combustion Burner Parts for your work.
PartsAPS is one of the reliable wholesale distributors of Gas Burners for Wayne Combustion. Our low prices, fast shipping and outstanding customer service make PartsAPS is the best choice to meet all of your needs. Whatever your burner needs – oil or gas, commercial/residential - order at PartsAPS.
1). Ignition Control For Wayne Combustion Part# 64299-001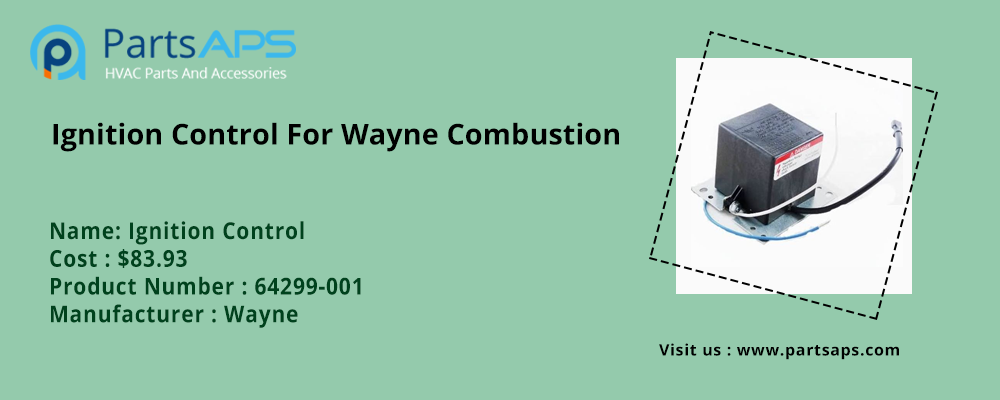 Part Number: 64299-001
Name of the Product: Ignition Control For Wayne Combustion Part
Manufacturer Name: Wayne Combustion Systems
Item Type: Ignition Control
2). WAYNE 240V60HZ/10000v 5LDY-30 For France Transformer Part# 28253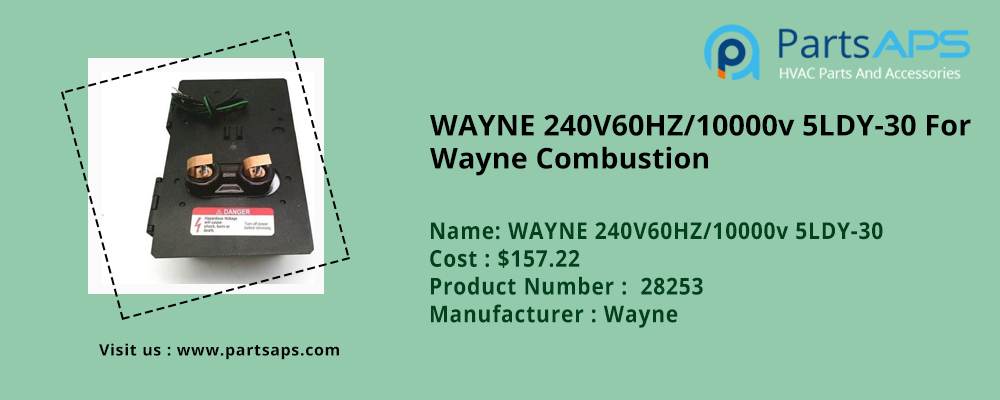 Part Number: 28253
Name of the Product: Wayne Combustion Transformer Part
Manufacturer Name: Wayne Combustion Systems
Item Type: Transformer Part
3). NOZZLE For Wayne Combustion Part# 14460-300 NOZZLE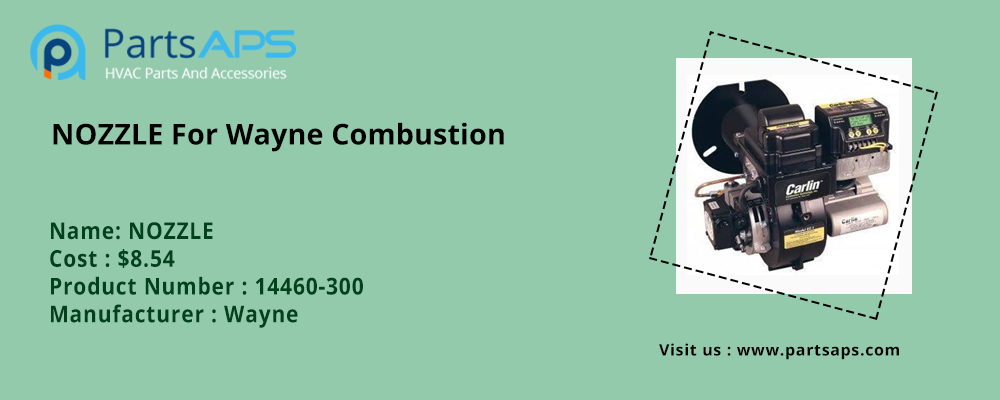 Part Number: 14460-300
Name of the Product: Wayne Combustion Nozzle
Manufacturer Name: Wayne Combustion Systems
Item Type: Nozzle
4). Burner Pilot - Natural For Wayne Combustion Part# 63062-001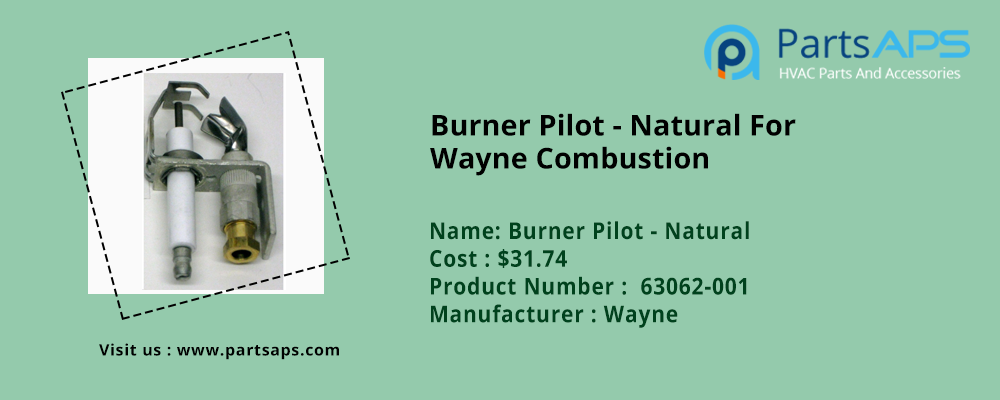 Part Number: P323011
Name of the Product: Wayne Combustion Burner Pilot Natural
Manufacturer Name: Wayne Combustion Systems
Item Type: Burner Pilot Natural