Numerous factors can cause your Heating, Ventilation, and Air Conditioning units to become ineffective. There are various reasons ranging from small that can easily troubleshoot to major problems caused by several components that need to be replaced.
Blower Motor is one of the important components of your HVAC unit. If it is not working properly, there will be a chance to affect the comfort level of your system in the building. However, it is essential to find out and fix the problem quickly. So that, you can promptly return your building to a comfortable environment.
Blower motor works depends on several components like HVAC fan relay, resistor, and climate control switches. Hence, in this blog, we came up with a solution for furnace blower motor replacement instructions to help you.
1. Blower Motor Working Process:
Now, we have a look at the working process of the relay blower motor. It is an electrical component that allows the HVAC unit to distribute heated or cold air throughout the building. This motor spreads hot air through vents when the heating system is in use. When the air conditioning system is in use, it blows cold air through vents.
The thermostat works with the heating and air conditioning systems to monitor the temperature. It has a threshold level temperature setting and signals the furnace when the temperature drops below the thermostat setting. Then the furnace creates hot air and circulates throughout your home when the blower motor activate.
The motor blower circulates the heated or cooled air which created in the furnace to the whole building by spinning a fan through the ventilation system. Even a small motor also has the capability of moving a large volume air.
2. How To Find A Faulty Modine Fan Relay Blower Motor?
The relay supplies the power in a blower motor which allows the fans to distribute warm air. By controlling the flow of current between the motor and power source, the relay blower motor starts and ends the heating process in HVAC units. These are the symptoms that indicate a problem with relay blower motor.
When the blower does not operate at all, that may be because of relay failure. It supplies the current to move the motor so that the worn-out relay causes a nonresponsive component.
Blown fuses can also be a sign of relay problems. Since it sends the excess load into the fuse when it receives a burst of energy or cannot manage and distribute its current.
Blower Motor Relays bear a large amount of currents. If it is failed, then it cannot distribute their load. This can result in the relay maintaining excess heat and warm to the touch.
3. Know About Furnace Blower Motor Replacement:
Check the manufacturer's manual.
First, you have to open the manual and check the guide for troubleshooting advice. Evaluate the functionality of the fan. Also, verify the fuse panel for missing and loose connections. If any need to repair or replace them, you should do as per manual instructions.
Disconnect the motor blower from the main power supply.
You need to find out the place where the relay is located using a manual. By using a small flashlight, screwdrivers, and a deep-socket set, you have to navigate through the inner parts of the motor. The relay is generally a small box with various wires running from both ends.
When you have located the switch, disconnect it from the housing. By using the above-mentioned tools, you can remove it. After that, install the new replacement switch as per the reverse process of disconnecting.
Test whether it is fixed or not.
After finishing of connection, test whether it is correctly placed or not. Also, verify its working condition once. If it is not done properly, then contact a service technician.
4. Modine Fan Relays At PartsAPS:
PartsAPS supplies Modine Parts for your replacement needs at an affordable cost. Our Modine Relay Blower Motors helps to maintain a comfortable temperature indoor climate. Therefore, visit our website today and shop whenever required Modine Parts to increase the efficiency of your systems.
1) Inducer Assembly For Modine Part:
a) Product Specifications:
Part Name: Modine 5H0797950000 Inducer Assembly
Part Number: 5H0797950000
Manufacturer Name: Modine
Part Type: Inducer Assembly
Benefits:
1. This inducer assembly improves the performance of your building furnace.
2. Gives fast response and quick output when your furnace begins a heat cycle.
3. It may help you to protect your furnace from all hazardous safety concerns.
4. This part provides a steady flow of oxygen to your furnace burners efficiently.
5. It helps the overall system to operate more efficiently without any issues.
6. Works well and perfectly throughout each heating cycle of your furnace.
7. It allows the burners to burn efficiently and improve your system efficiency levels.
8. The inducer is manufactured with strong and durable material for long-lasting.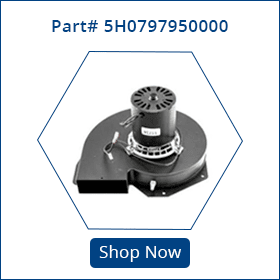 2) 115V 3000RPM Inducer Motor For Modine Part:
a) Product Specifications:
Part Name: Modine 115V 3000RPM Inducer Motor 5H0735980001
Part Number: 5H0735980001
Manufacturer Name: Modine
Part Type: Inducer Motor
Benefits:
1. This motor has lightweight compare to other motors and easy to carry.
2. Designed with 115V and 3000RPM power vendor so that unit works fast.
3. You can Implement with Modine products and other required parts & products.
4. We have accepted within 30 days the buyer pays return shipping at our store.
5. This inducer motor distributes the heat throughout your building sufficiently.
6. The price of the component is very less when compared to other online stores.
7. Suits well to all your heating, ventilation, and air conditioning equipment.
8. Best inducer motor in the market to improve your system performance.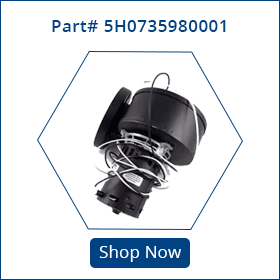 3) Fan Relay For Modine Part:
a) Product Specifications:
Part Name: Modine Fan Relay 5H0730350000
Part Number: 5H0730350000
Manufacturer Name: Modine
Part Type: Fan Relay
Benefits:
1. Modine fan relay used to control the cooling fan of the system engine perfectly.
2. This Modine fan relay has reliable in operation and designed with strong material.
3. It comes under less & affordable cost compared to other markets and resellers.
4. Get same-day shipping and have the benefit of quick delivery of your motor.
5. Installation is very simple for any heating, ventilation, and air conditioning unit.
6. Made up of high-quality material and fan relay's operation is easy.
7. This fan relay is perfect as well as fits exactly in your required heating appliance.
8. Helps to improve overall performance of system and gives maximum output.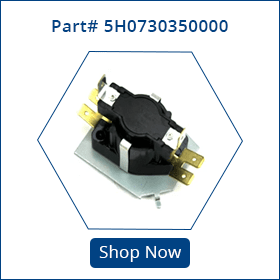 Conclusion:
The blower motor is a vital component of Heating, Ventilation, and Air Conditioning units to maintain a comfortable temperature within your home. Therefore, replace your Modine Blower Motor Fan Relay with our guide and bring your system back in working condition.