About Slant Fin-
Slant Fin is considered to be the largest manufacturer of the baseboard heating equipment in America. Their culture is building up of a good, healthy, and trustworthy relationship with the customers. It is a family owned business and is the top manufacturers of the boilers (gas and water). They manufacture their products in Greenvale, NY, Glen Cove, NY, and Mississauga, Canada. Their service areas include North America, some parts of South America, Europe, as well as China. Today they are successful at installing the heating equipment in millions of homes in the United States, Canada, and also around the world.
How Slant Fin Walked Down The Success Road?
Slant Fin Parts are particularly known for its long-lasting quality and high performance. This company has achieved continuous growth in the boiler business for more than 15 years and expands the line of business for ensuring that the contractors have the boilers for the different kinds of installation markets and requirements. The company itself became a leader and the other brands try to imitate it. They always focus on the quality of the products and the Slant Fin Parts are quite easy to install and use.
Are you looking for high-efficiency Slant Fin Parts including the Slant Fin Boiler Parts, and Slant Fin Gas Boiler Parts? But the high market rate of the parts is all that is bothering you? Or maybe, the availability of the products is a big concern for you!!
Searching your part for a long time at your personal website and when it says "item out of stock" can be really irritating and heartbreaking at times. Especially, when you need your part urgently in order to run your business smoothly. As a matter of fact, this is going to hamper your business. But, while visiting our webpage PartsAPS, you will come across a wide array of the Slant Fin Replacement Parts, Slant Fin Parts, like the Slant Fin Blower Parts, Slant Fin Gas Boiler Parts, and Slant Fin Boiler Parts. The boilers are the most efficient and useful prevalent in the industries and can also be used for domestic purposes. The unit transfers the heat to the domestic hot water with almost 100 percent efficiency.
When you visit our website PartsAPS, you will come across all the Slant Fin Parts that are essential and will fulfill your purpose. For example, the Slant Fin Boiler Parts, and Slant Fin Blower Parts. You can shop according to your requirement. Get all your parts at once at reasonable prices. We promise to deliver your part at your doorstep with our quick shipping service. Customer satisfaction is our main motto and we will serve you in the best possible manner.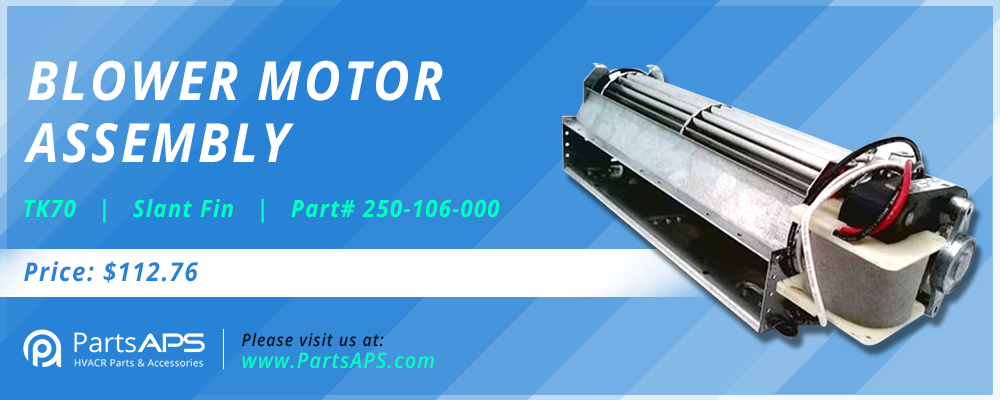 Product Description:-
The Slant Fin 250-106-000 BLOWER MOTOR ASSEMBLY FOR TK70 are packaged for the kick space installation. The accessory kits are available for installing it in a recessed wall mount or surface wall mount application. The Slant Fin Boiler Blower Motor Assembly with part number 250-106-000 has an additional cabinet, grille, along with hardware which is necessary for the installation procedure. They provide the heat output of up to 12 feet of baseboard. There is a temperature sensor inside which activates the fan and it automatically turns off and on. Routine cleaning is mandatory for this part
Product Specification:-
Manufacturer- Slant Fin
Product Name- Slant Fin 250-106-000 BLOWER MOTOR ASSEMBLY FOR TK70
Part Number- 250-106-000
Type- Motor Assembly
Accessory For- TK-70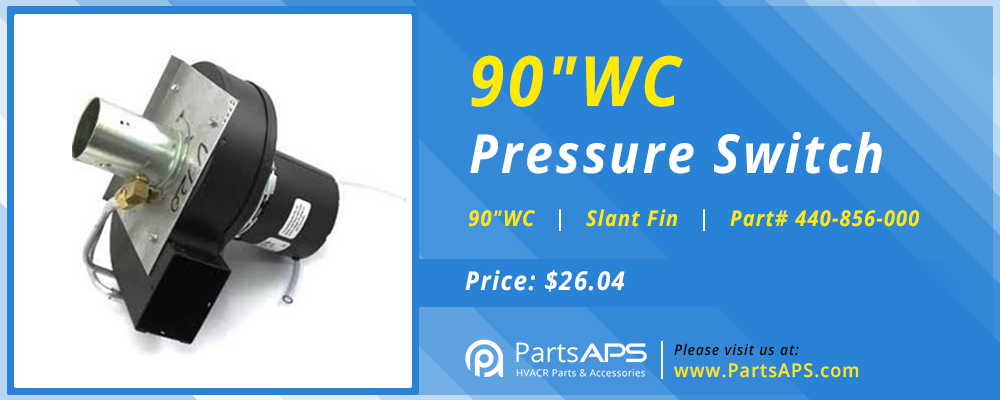 Product Specification:-
Manufacturer- Slant Fin
Product Name- .90"WC Pressure Switch
Part Number- 440-856-000
Type- Pressure Switch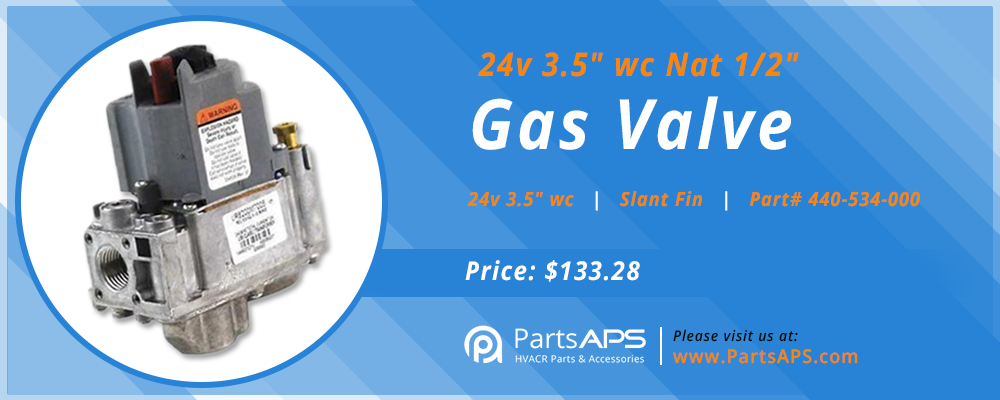 Product Specification:-
Manufacturer- Slant Fin
Product Name- 24v 3.5" wc Nat 1/2" Gas Valve
Part Number- 440-534-000
Type- Gas Valve
Related Products to Slant Fin Parts:
1) Slant Fin 460-550-000 Gas Valve
2) Slant Fin Boiler 660-501-000 FLAME SENSOR
4) Slant Fin 410-508-000 Burner